Love Your Car? Get OEM Coverage!
June 26, 2018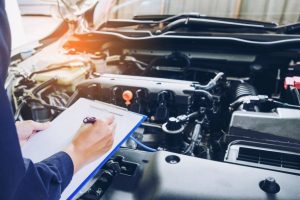 You're a Ford guy. You've always loved them. You appreciate the quality and the great design.
After a recent accident, your car goes in for repairs; you assume that the replacement parts will be "Ford" original. Unfortunately, your insurance isn't going to cover original equipment manufacturers parts (OEM parts). Instead, they will be using after-market, generic parts from a different manufacturer. In some cases, used or salvaged parts may be utilized.
If you are a car enthusiast, if you have brand loyalty, if you trust the quality of a certain manufacturer, or if you have a high-end vehicle- you should know that your auto policy may not currently cover OEM parts. Adding OEM coverage will ensure that your car is replaced with parts that are specific to that car. Having manufacturer specific parts ensures best fit, best quality, may increase the car's value and lifespan, and most will come with a warranty.
Keep your car an original. Ask us about adding OEM coverage to your policy today!