Parents, Do You Know the Liability Risks of Your Kid's Social Media Accounts?
February 10, 2017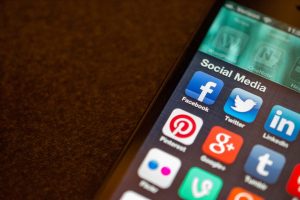 Kids are still plagued by bullies today. But today bullies have a new weapon of intimidation, the internet and social media. And this can lead to financial consequences for the parents of the bully.
Is your child using social media? What child is not? It is up to you to be sure it is being used appropriately. Be clear: The use of social media such as Snapchat and Instagram should be used in a courteous and non-threatening manner. It is up to you, the parent, to teach your child how to use these new forms of communication. If you fail to do so, your family is at financial risk.
The reason this is so important is that most homeowners policies provide no protection from "intentional acts", "purposeful acts" or "acts of mental abuse". We spoke with four insurance companies and found that they are aware of bullying by way of the internet. They also said it is unlikely they could find coverage in their homeowner policies for bullying of any kind.
If your child is found to be the aggressor in a bullying situation, you are, as we say, "on your own."  What protection you may find is if you have added an endorsement for "personal injury liability" to your homeowners policy.
Children are not the only ones who bully via the internet. I frequent many social media sites and many professional forums. I find that many adults are not capable of disagreement in a civil manner. That can lead you to financial ruin. There is a place for free speech and passionate debate, but what is on some sites is not fit for civil consumption. For example, on one professional site, an insurance agent referred to another agent as a "Nazi". Under the right circumstances, a personal injury lawsuit could easily follow such a comment. And what defense would an attacker have?
Diamonds are not the only things that are forever. What your kids put on the net is, too. Make sure you have protected your family by adding a "personal injury endorsement" if at all possible. Call us today to get a homeowners quote – and ask about adding personal injury protection.
-image-by-Flickr-user-Jason-Howie-used-under-Creative-Commons-Attribution-Sharealike-2.0-license.-Image-cropped-and-modified-from-original